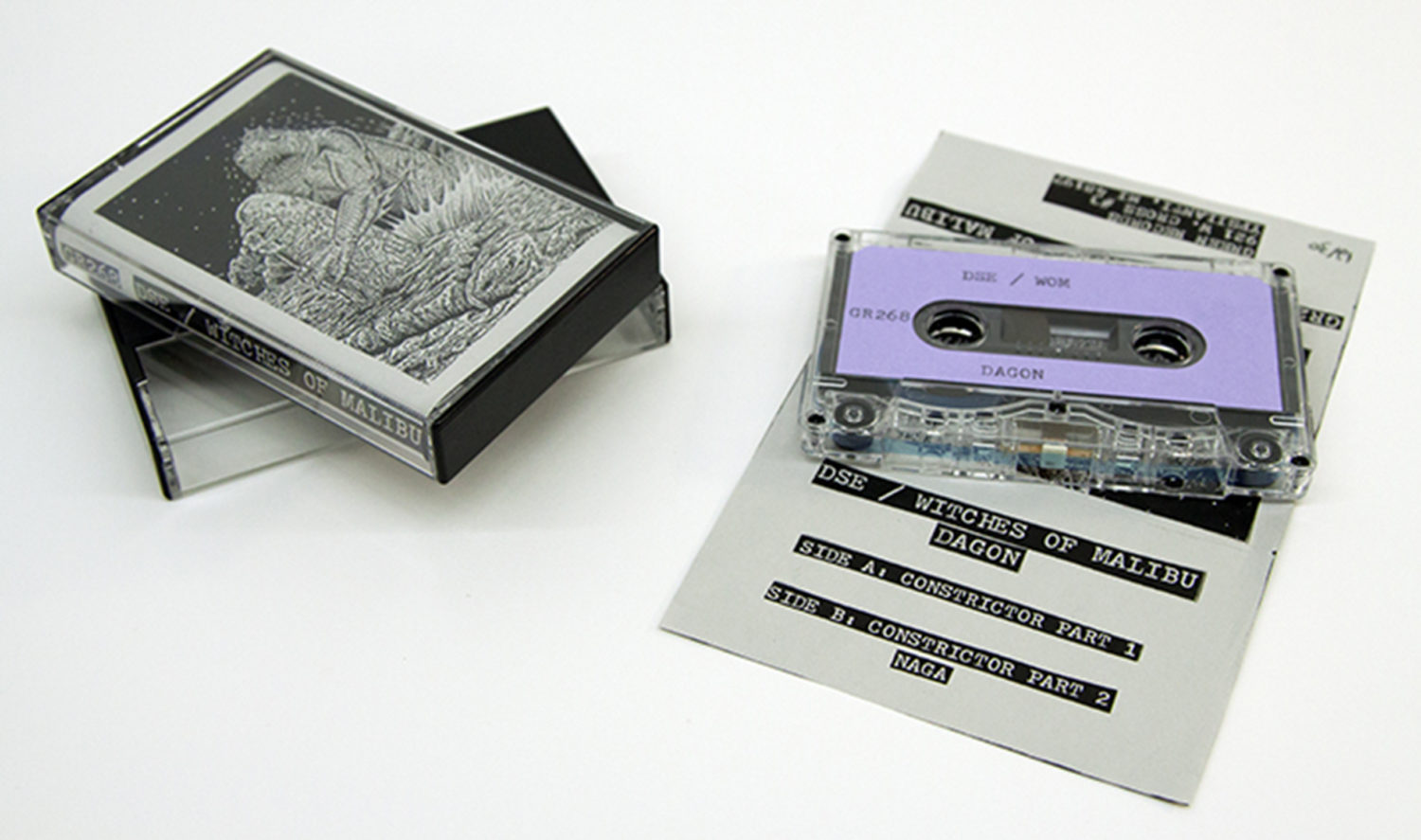 Dagon
C60 Cassette. Ed 30.
Green Records and Tapes
Dagon is a live studio recording of DSE and Witches of Malibu. This cassette contains the extended track Constrictor and the track Naga.
Green Records and Tapes, Ypsilanti, MI. July 2013.
Witches of Malibu is the noise project of Richard Skott Rusch. Rusch has been associated with the bands Hunting Lodge, Screw Machine, and Farflung.