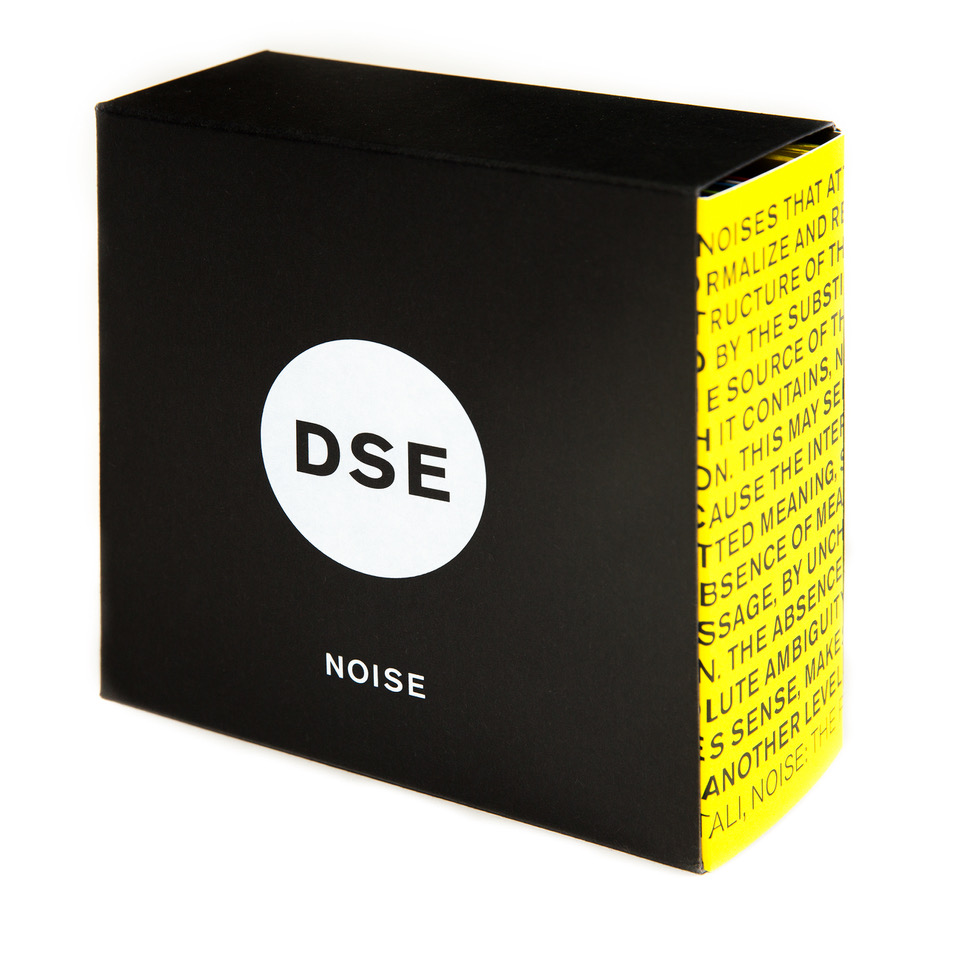 Dsenoise 2011-2013
Edition of 50 signed and numbered
Die cut and hand assembled foil embossed box
12 audio CDs, poster, insert, sticker
5" x 5" x 2.25"
DSENOISE is a signed edition boxed set that includes 12 CDs, poster, insert, sticker, and packaged in a die cut hand-assembled box, designed in collaboration with Shiffman & Kohnke in Los Angeles. This edition is the culmination of a one-year project in which Schafer released a CD once a month for 12 months. The 64 tracks provide 10 hours of noise that Schafer created in his studio or live at NY and LA venues.
Related Works